These are some of our favorite recipes that really show the versatility and usefulness of our products.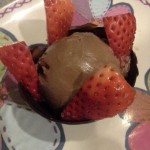 Chocolate Dessert Bowls
Delight your guests by serving dessert in an artistic, creative, and edible way. They're easy to make and delicious too.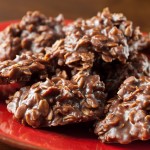 No Bake ~ No Stick ~ Chocolate Peanut Butter Cookies
So simple and quick to make. These yummy cookies slide right from the baking mat on to your plate.
Enjoy with a tall glass of cold milk.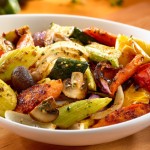 Oven Roasted Vegetables
Healthy, delicious, full of flavor, there really is no better way to prepare vegetables than in your oven.
Did you know that vegetables are the richest source of essential vitamins, minerals and nutrients and that they provide benefits to our skin, teeth, nails, hair and even help to prevent signs of aging?
Alice Springs Chicken
A quick and easy recipe to turn boring chicken into a mouthwatering, flavorful creation just like the one in that famous restaurant.
Oh so good!