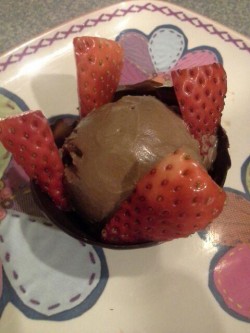 A unique and delicious way to offer your guests a dessert. Not only will they enjoy what you serve inside it but they can also eat the entire bowl. No mess, no dishes, and happy, delighted guests.
Ingredients
Chocolate  – 10 ounces

Can be dark, milk or white. We find dark to be the best.
You can use regular chocolate (We prefer Trader Joe's brand) or a tempered chocolate

Balloons

The small kind (6-8 inches)
Directions
Melt chocolate over medium heat.
Remove from heat and allow to cool for about 5 minutes.
While chocolate is  cooling wash and dry balloons and then blow them up  until they are 6 to 8 inches tall. Have a few extra in case some pop.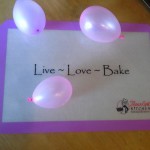 Place a clean Flour Girl Kitchen baking mat onto a baking sheet.
Using a spoon add about a teaspoon of melted chocolate to the baking mat about 4 inches apart and smooth into a small circular disk about 2 inches wide. This will serve as the base of your bowl.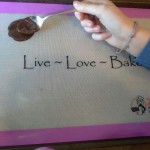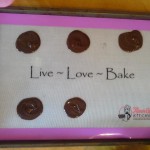 Hold a balloon by the knot and use a spoon to coat the bottom 1/2 to 1/3 of a balloon with melted chocolate. Feel free to be as creative and artistic as you like.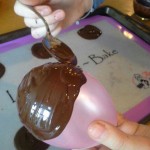 Place balloon chocolate side down on top of the circular disk you created on the baking mat.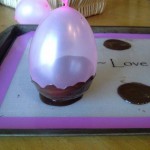 Repeat this process for each balloon.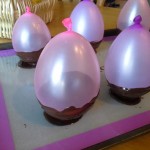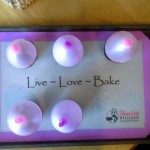 When finished place the cookie sheet in the freezer.
After an hour or so, take the cookie sheet out of freezer, pop the balloons and remove them from the bowls.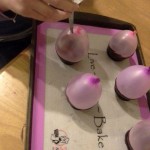 Add whatever dessert you like to your bowls and serve.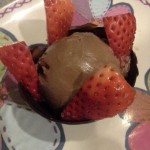 Tip: Keep bowls frozen until ready for use.